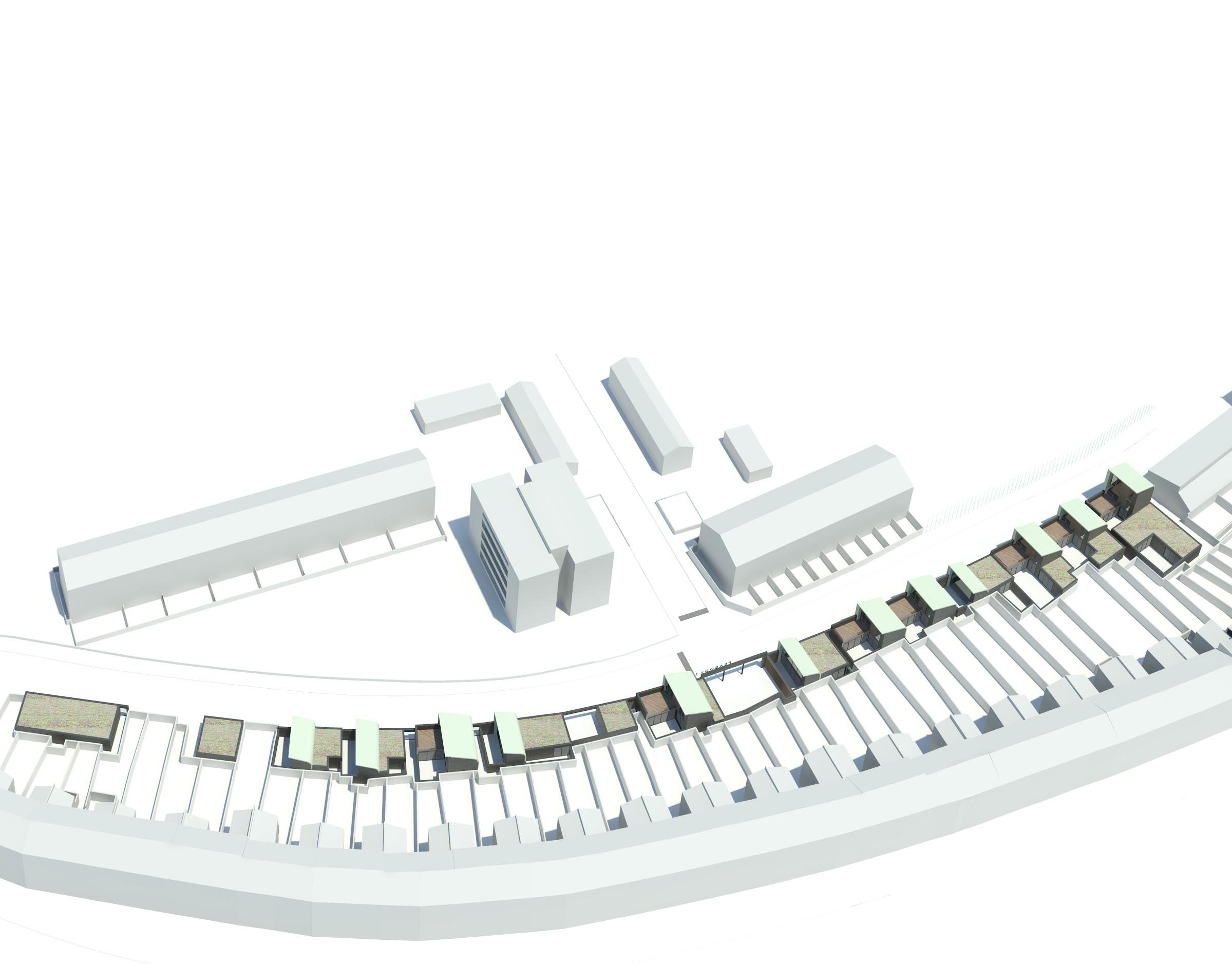 Peabody competition is a residential development along Morpeth Road. Units are arranged in series connected via a single unifying curved masonry wall which rises and falls in height according to its function as a building enclosure.
The two and three storey elements of taller houses are expressed as copper clad pods notched onto the spine wall.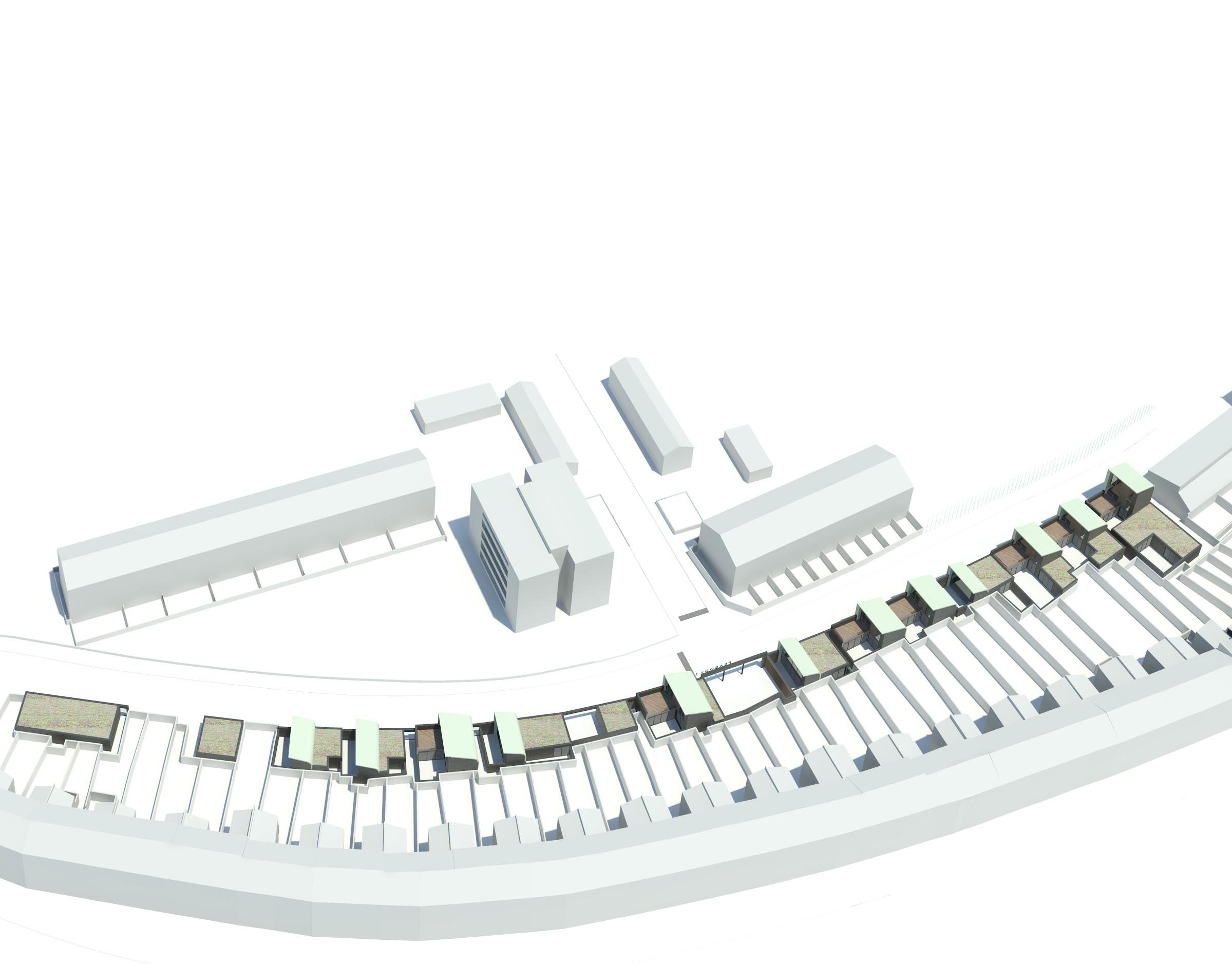 Larger houses have first floor roof terraces and flat roofs are planted with sedum to provide an attractive outlook and to improve biodiversity.
A south western orientation, with minimal fenestration on North facing walls, aids privacy between houses but also provides plentiful natural light while reducing heat loss.